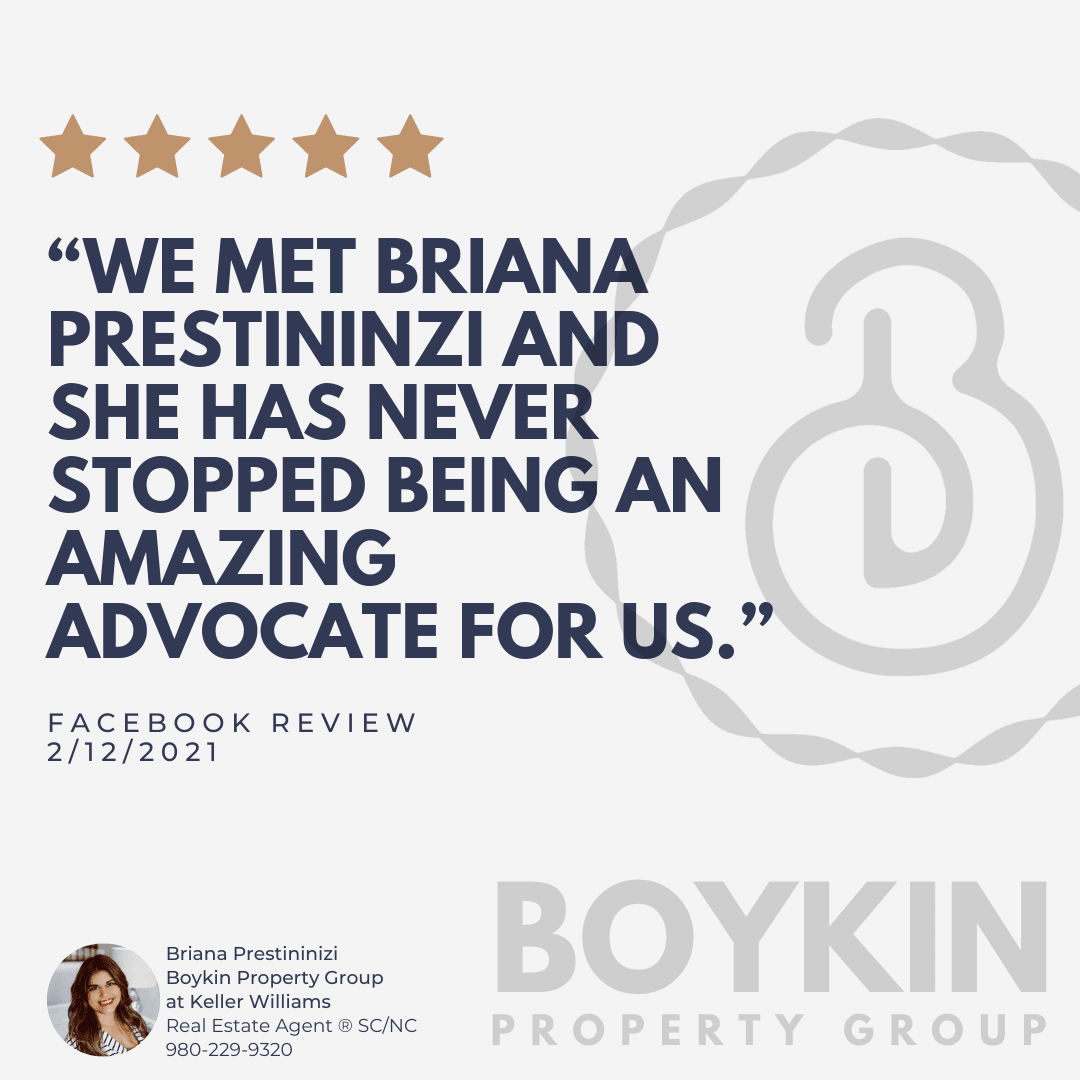 We contacted the Boykin Property Group as we were getting ready to move to the area from out of state. We wanted to have our realtor lined up before we even had decided our temporary housing because we know the importance of a wonderful realty group!
We met Briana Prestininzi and she has never stopped being an amazing advocate for us. Because of COVID-19, it took a long time to find employment and prepare to purchase a house here, but Briana was ready! We got pre-approval on a Friday night and had an accepted offer by Sunday morning. Any snag that came up in the process, she dealt with. She is so thorough and helpful, and I really believe we would not be in our home if it wasn't for her. Briana is a champion and we are so grateful to her and her team. Thank you all!
Boykin Property Group - "Walking You Home!"