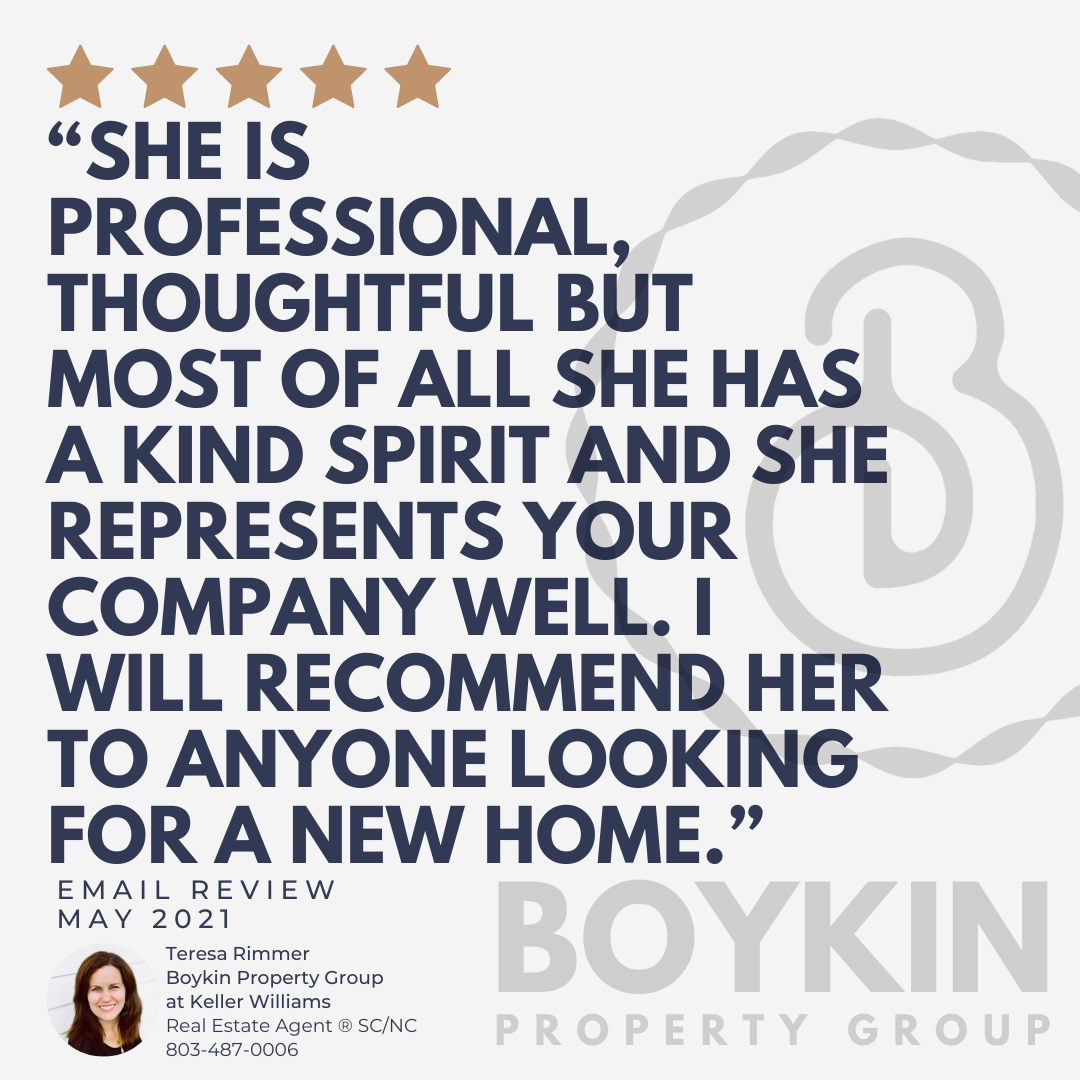 I wanted to take a few minutes to let you know that my entire experience with working with the Boykin Property Group was SPECTACULAR and for me to say that is a lot. Working with Teresa Rimmer has been a joy. From finding a safe rental townhome for me and my family last year to helping us look for a home to finally settling on new construction. She understood what I was looking for even when I know I was saying WAY TOO MUCH.
How do you help a person who say I come form the city, I need a city life, I don't want a city life, I need diversity, I need quiet, don't want to much quiet etc. etc. etc. BUT she did. Truthfully, I would have called me crazy back in September, but she continued to work with a smile and a determined attitude.
While building our home she reminded me of things that I should be doing that I didn't even think about and THANK GOD she did.
The year 2020 was unique in many ways. Many will remember as the year from hell. For me it was mentally challenging. Leaving my home and family in my late fifties. Starting a new career, covid, suddenly working from home, social justice, election year drama, losing many close and dear friends to covid and the stress of buying a new home.
Teresa took that stress away. She is professional, thoughtful but most of all she has a KIND spirit and she represents your company WELL. I will recommend her to anyone looking for a new home. THANK YOU just doesn't seem enough.